2023/05/12-TaiwanTalk談網路言論內容審查、平台治理與人工智慧的規範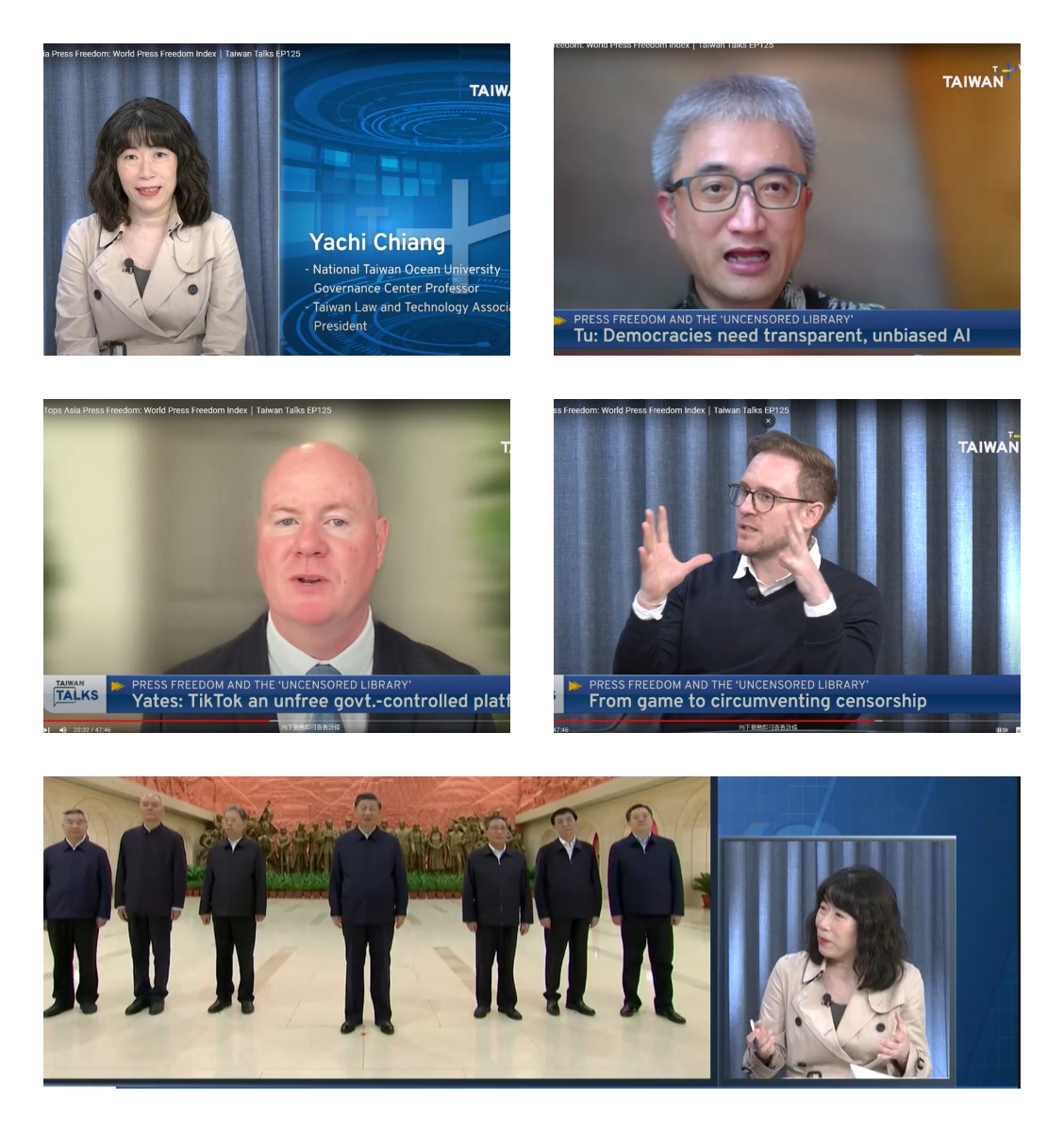 有機會獲邀參與英文新聞影音平台TaiwanPlus News的 #TaiwanTalk 節目,都覺得既開心又緊張。開心是能透過不同的語文與更多國際朋友、分享這塊土地上關心的主題,緊張是考驗英文即席問答的時間又到了
。。。這集的主題是討論 #網路言論內容審查 與控制、#網路平台治理、#人工智慧 #AI 應該有的規範、以及如何透過遊戲創意的方式、幫助(尤其年輕族群)社會建立更好的 #數位素養。
本集由Rath Wang和Betty Chen主持,同場有
1 美國政府前國安高級幕僚、中國政策專家:葉望輝(Steve Yates)
2 台灣人工智慧實驗室AI Lab創辦人:杜奕瑾
3 德國知名創意廣告公司DDB及無國界記者組織成員、反審查圖書館專案主持人:Tobias Natterer。
對這些主題有興趣的朋友,影音連結在這裡:https://www.youtube.com/watch?v=KPT6Drgb7Q4
Pleasure to join this TaiwanTalk episode (an online program run by Taiwan's first national sponsored English news streaming platform-Taiwan Plus News) host by Rath Wang and Betty Chen to talk about the following topics (all my favorites 😘 ) :
1 Online content moderation and censorship.
2 The legal governance of digital platforms.
3 The rules of artificial intelligence and democracy.
With other guest speakers include:
1 Former US government national security advisor, China policy expert: Steve Yates.
2 Founder of Taiwan PTT and AI Lab: Ethan Tu.
3 Project leader of Uncensored Library Tobias Natterer.
One of the main adavantages of having discussions with experts from diversified fields is to be inspired by fresh views and perspectives which could be very different from one's own training background. Taking my participation in this episode for example, I am very much inspired by the concept of "games/to circumvent censorship" embeded by the Uncensored Library project. In a way the unpleasant censorship system could be deemed as the monster in a computer game for players(internet users) to conquer.
The episode is available here: https://www.youtube.com/watch?v=KPT6Drgb7Q4